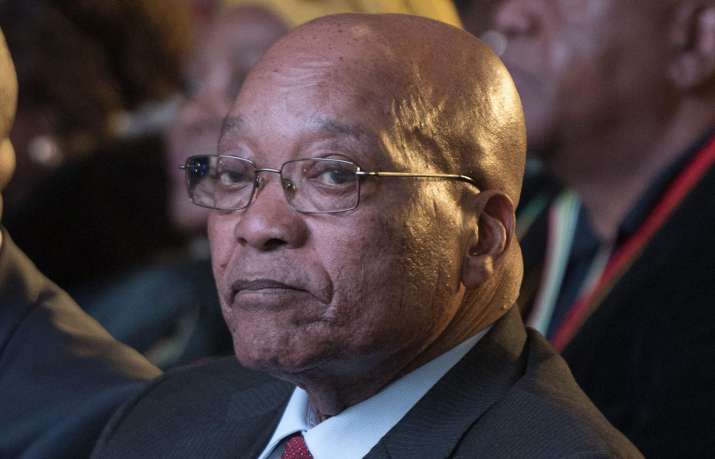 South Africa's governing party African National Congress (ANC) on Monday decided to recall President Jacob Zuma and has sought his resignation within 48 hours, South Africa's state broadcaster SABC reported citing sources. 
The National Executive Committee (NEC), which met on Monday to decide on Zuma's fate, reportedly asked the South African President to step down a few hours ago, but he refused. Thus, the party decided to recall him, if he refuses to go,  he would have to face a confidence vote in parliament.
The date for this has already been set for February 22, a BBC report said.
ANC President Cyril Ramaphosa said that the issue was causing "disunity and discord" as Zuma faced a number of corruption charges after nine years in power.
Ramaphosa on Sunday said that the people "want this matter to be finalised" and that the ANC would comply.
Acknowledging that his party was going through "a period of difficulty, disunity and discord", he said he was seeking "a new beginning".
Last week, an NEC meeting was called off as Zuma and Ramaphosa directly met for talks to reach a conclusion.
Zuma faces the allegations of corruption as his links in recent years to a wealthy India-born Gupta family is believed to have influenced the government.
However, both the President and the Guptas have denied the allegations levelled against them.
Zuma has not been found guilty in any of the 18 corruption charges levelled against him. The allegations stem from a 1990s arms deal which were dropped before he became President in 2009, following incumbent Thabo Mbeki's resignation in 2008.
(With inputs from IANS)