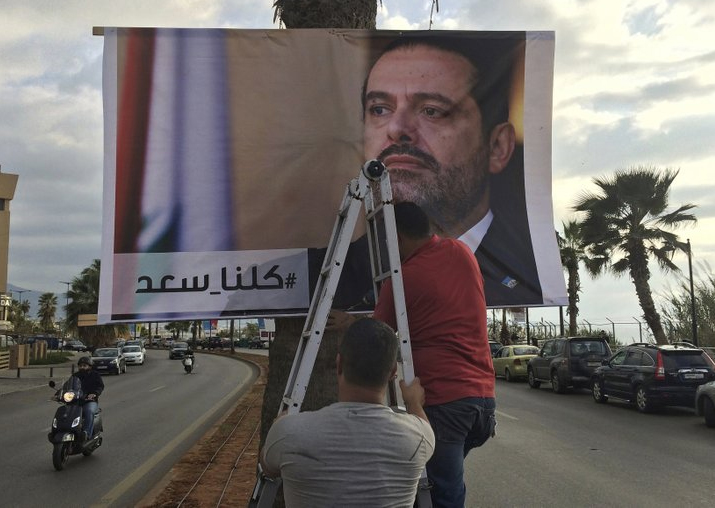 Lebanon's President Michel Aoun has called on Saudi Arabia to clarify why Prime Minister Saad Hariri hasn't returned home since announcing his resignation in the kingdom last week.
A political crisis has gripped Lebanon and shattered the relative peace maintained by its coalition government since Hariri's announcement November 4 from the Saudi capital that he was resigning.
Lebanese officials have insisted on the return home of Hariri from Saudi Arabia amid rumors he is being held against his will.
In a statement released by his office, Aoun called on Saudi Arabia "that is linked to us through deep brotherly and friendly relations to clarify the reasons that are preventing" Hariri from returning to Lebanon.
Aoun said that a Marathon planned in Beirut on Sunday in which tens of thousands will participate should be "a national sports demonstration for solidarity with prime minister Hariri and his return to his country."