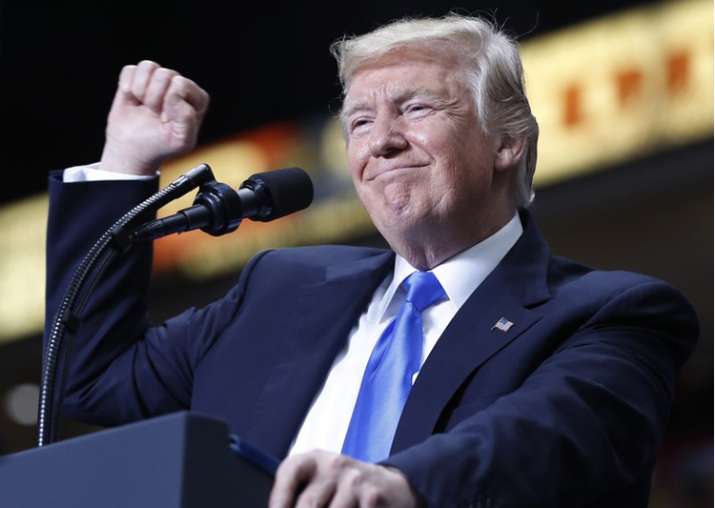 US Senate Republicans have unveiled the text of their latest alternative healthcare bill intended to repeal Obamacare, before starting a debate and voting that may extend into Friday.
The legislation, dubbed "skinny bill" because only amendments in the few areas where there is consensus will be put to vote, was presented on Thursday night by the Senate Republican majority leader, Mitch McConnell, reports Efe news.
Republicans can only afford to lose the support of two Republicans in order for it to pass.
Vice President Mike Pence is prepared to be the tie-breaking vote.
The Senate on Tuesday approved the start of a new legislative procedure to keep the debate on the future of healthcare alive, a small victory for President Donald Trump when all seemed lost in that regard.
After the first step, two legislative projects were voted on -- one that contemplated the repeal of Obamacare and a substitution plan and another that ended a large part of the current health system and gave two years of leeway to create an alternative -- none of which prospered.
The "skinny bill", which will be voted on in the next few hours, has become Trump's last option to fulfil his campaign promise of dismantling Obamacare.
This bill would put an end to the obligation to have health insurance or risk paying a fine, one of the most unpopular clauses in former President Barack Obama's 2010-promulgated health reform called the Affordable Care Act.
Moreover, the bill would leave no federal funds for the reproductive rights organisation "Planned Parenthood" and would give states flexibility in complying with some of the protections guaranteed by Obamacare.
According to the calculations of the non-partisan Congressional Budget Office, the "skinny bill" would leave about 16 million people without any healthcare.
With Democrats opposing en bloc, several Republican senators have also shown objections to the new text, but seem willing to vote in favour of opening a round of negotiations with the House of Representatives, which passed its own health bill in May.
House Speaker Paul Ryan, in a statement earlier on Thursday, expressed his willingness to negotiate with the Senate on drafting a bill that could be signed by Trump.
"If moving forward requires a conference committee, that is something the House is willing to do," Ryan said.
"The reality, however, is that repealing and replacing Obamacare still ultimately requires the Senate to produce 51 votes for an actual plan."