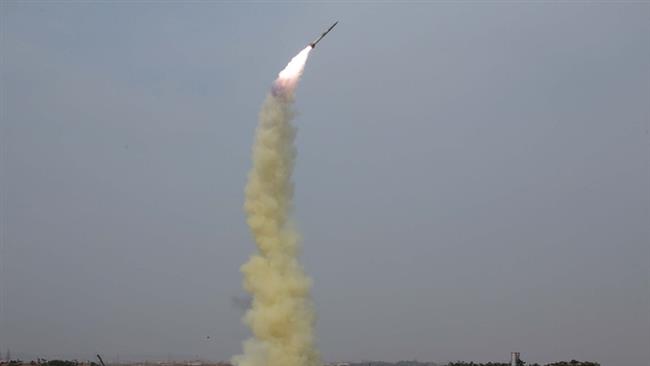 North Korea today claimed to have successfully launched a ballistic missile featuring a new high-precision guidance system.  
The Korean Central News Agency (KCNA) quoted North Korean leader Kim Jong-un as saying that the precision-guided ballistic rocket is capable of making ultra-precision strike. 
"The ballistic rocket flew toward the east sky where the day broke and correctly hit a planned target point with deviation of seven meters after flying over the middle shooting range," Yonhap News Agency quoted KCNA as saying.
North Korea launched a Scud-type short-range missile on Monday from the vicinity of Wonsan along the east coast that flew around 450 km at an apogee of some 120 km, according to the South Korean and US militaries.
The KCNA reported the test-launch "verified the flying stability of the missile loaded with the warhead with control wings in the active flying section."
Pyongyang also verified "ultra-precision guidance correctness in the re-entry section".
Inspecting the launch, Kim compared the missile to a "sniper's rifle" for its capability of striking targets both on the ground and at sea including enemies' warships.
He also expressed satisfaction with the "automated launching preparation process" for a speedier missile launch.
Kim was quoted as ordering the "continued development of more powerful strategic weapons" based on the success.
The new missile was unveiled at a massive military parade held in Pyongyang in April to commemorate the birth anniversary of the late founding leader Kim Il-sung.
Monday's missile test, the third in three weeks, again provoked the international community's condemnation.
This launch came just after G7 leaders met this weekend in Italy, where they urged North Korea to "abandon all its ballistic and nuclear missile programmes in a complete, verifiable and irreversible manner".
(With IANS inputs)