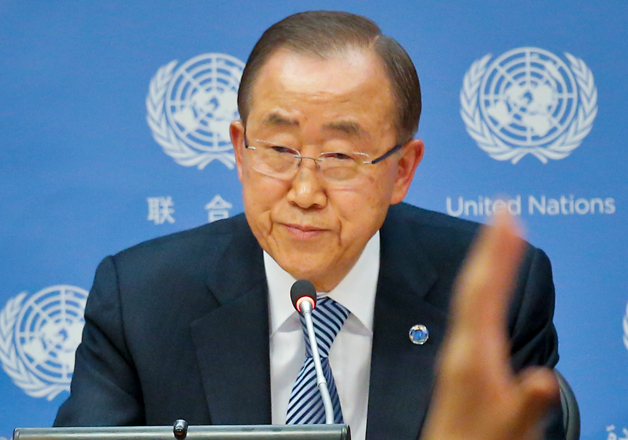 With the election of Republican's Donald Trump as the US President throwing a shadow of uncertainty over the Paris Agreement, outgoing UN Secretary-General Ban Ki-moon has said that the world needs to press ahead in the struggle against climate change.
"The UN must maintain the impetus that resulted in the signing of the Paris Agreement on climate change," he said in his final press conference as Secretary-General on Friday.
"Climate action means jobs, growth, cleaner air and better health. Leaders from across the globe and on every front understand this -- from Fortune 500 CEOs to governors and mayors," he added.
"The Paris Agreement on climate change is a precious achievement that we must support and nurture. There is no turning back," he further said.
Paris Agreement is an accord within the United Nations Framework Convention on Climate Change (UNFCCC) dealing with greenhouse gases emissions mitigation, adaptation and finance starting in the year 2020.
The accord, which was signed by 194 nations and came into effect last month, is considered one of the most important achievements of Ban's tenure, which officially ends on December 31, when Antonio Guterres will take over the post.
In recent days, Trump had said that he was considering whether to pull out of the Paris Agreement, which he suggested could make the US economy less competitive with rivals such as China, even though Beijing is also a signatory to the pact.
Trump had even described climate change as a 'hoax invented by China' to harm the US.