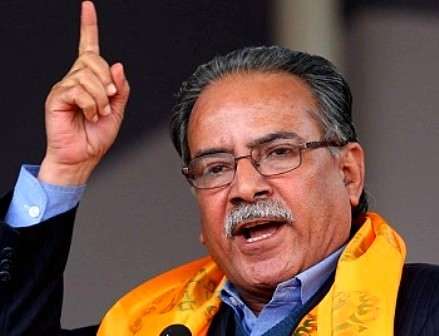 The Nepal government led by Prime Minister Pushpa Kamal Dahal is all set to introduce Constitution amendment proposal in the parliament before 15th of this month.
The government has set Sep 15 as the deadline because PM Pushpa Kamal Dahal is scheduled to bigin his India visit the same day.
The agitating Madhesi and Janajati forces had also demanded that the proposal must be tabled in the parliament before Dahal  visits India.

 

Among other things, the Constitution amendment proposal will try to address the demarcation of federal boundaries in Nepal.
Madhesis have been protesting for a long time for amendment in the seven-province model proposed in the new Constitution that divides their ancestral land and politically marginalizes them.
The Madhesi parties had extended support to a new alliance of the Communist Party of Nepal (Maoist Centre) and the Nepali Congress(NC) only because they had promised to address their concerns by amending the Constitution.