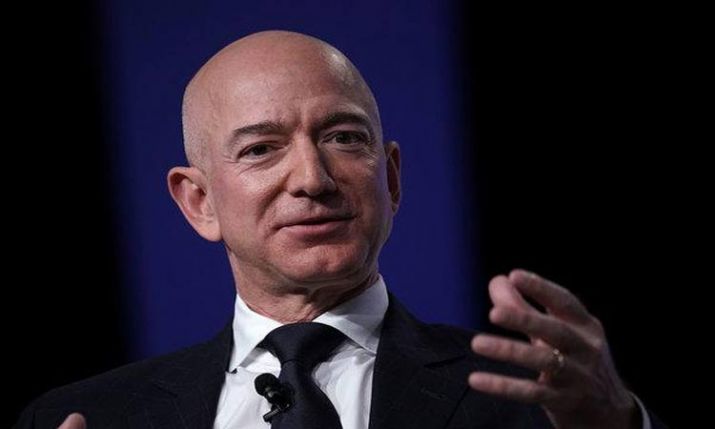 World's richest man and Amazon boss Jeff Bezos has wished luck to India in its endeavour to land on the moon.
In his tweet Bezos said: Rooting for team India. Good luck, India! 
Rooting for team India. Good luck, India! #Chandrayaan2 https://t.co/iWWSqPs4nz

— Jeff Bezos (@JeffBezos) September 6, 2019
Chandrayaan-2's moon lander 'Vikram' will land on the moon at 0153 hours making India only the fourth country to land on the moon. 
Meanwhile, Prime Minister Modi has reached the ISRO centre at Bengaluru to watch the Chandrayaan-2. 
The entire world has its eyes glued on India's "fantastic" lunar mission, says former NASA astronaut Jerry Linenger as the Chandrayaan-2 spacecraft readies to touch down near the Moon's uncharted south pole.
Indian Space Research Organisation's (ISRO) Chandrayaan-2 spacecraft is set to land on the Moon anytime between 1.30 am and 2.30 am on Saturday.
"It's a fantastic mission, everybody should be so excited. And I'm going to be sitting on the edge of my seat. And it's a privilege for me to be here, lending some expertise to that live broadcast," Linenger told PTI in an e-mail interview.
Although the US, Russia and China have achieved a soft landing on the lunar surface, India is aiming at becoming the first one to explore the south pole of the Moon.
Also Read | Chandrayaan 2 Moon Landing LIVE: Last few hours before touchdown, ISRO abuzz with activity
Also Read | Chandrayaan-2: 'India's historical lunar touchdown', world reacts to Vikram's landing | Live