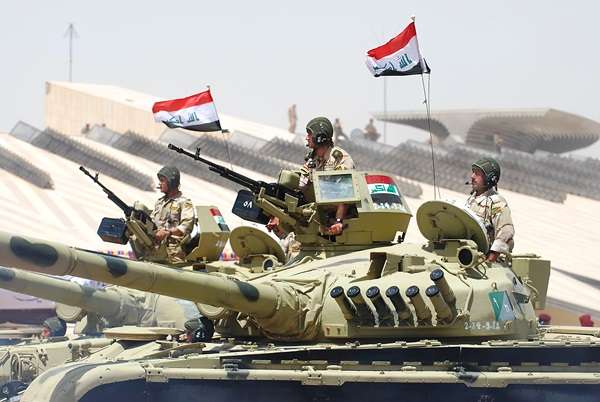 An Iraqi military operation, backed by air and ground support from the U.S, was launched on early Monday morning to recapture the Mosul from Islamic State (IS) terror group, officials said.
The operation was announced by Iraqi Prime Minister Haider al-Abadi who said: "The victory bell has rung" in the massive mission to retake the historic city and free more than 1 million residents from the "brutality and terrorism of IS",  a news agency reported.
"Today I declare the start of the heroic operations to liberate you from IS," he added.
"God willing we will meet in Mosul to celebrate the liberation and your salvation from IS so we can live together once again, all religions united and together we shall defeat it to rebuild this dear city of Mosul," Abadi added.
More than 54,000 Iraqi troops are now tasked with recapturing Mosul, according to Lt. Gen. Stephen Townsend, commander of Combined Joint Task Force Operation Inherent Resolve.
The US-led coalition fighting IS in Iraq comprises many groups, but is mostly made up of Iraqi and Kurdish Peshmerga fighters. 
According to Abadi, the official offensive plan calls for only forces with the Iraqi army and National Police will enter the city.
Mosul, the country's second largest city, has been under IS control since June 2014.
The Iraqi-led forces also include the Popular Mobilisation Units, largely Shia paramilitary forces with Sunnis and Christian fighters, had planned to target IS tunnels and trenches south of Mosul with thermobaric missiles.
Ahead of the assault, as leaflets proclaiming "it's victory time" rained over the city Sunday, skirmishes flared outside Mosul in advance of the Iraqi campaign.
(With IANS inputs)