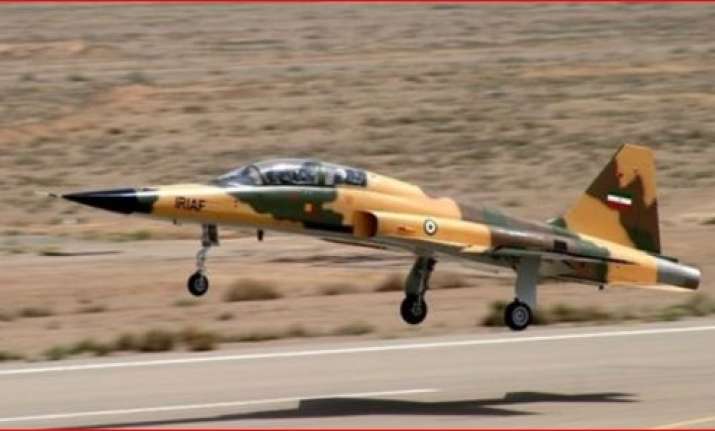 Iran on Tuesday unveiled its first indigenous fighter jet "Kowsar" on its the National Defence Day.
According to Iranian President Hassan Rouhani, the fighter jet designed and manufactured by Iranian engineers, will be used as a defensive tool for the country.
Rouhani, however, made it clear that Iran's fighter jet was by no means a threat to the region, adding it will help bring sustainable peace to the neighbourhood.
"Iran's preparedness for defence does not mean warmongering but signifies a durable peace," he said, adding that Tehran never invaded its regional neighbours and will never do so.
The Kowsar fighter jet made its first flight during the ceremony, marking the anniversary of Iran's military industry in the presence of Rouhani, Defence Minister Brig. Gen. Amir Hatami and other senior military officials.
The jet features multi-purpose digital monitor technology, computerized ballistic calculations of weaponry and the HUD system to provide precise guidance, as well as advanced multi-objective fire control radar to improve threats detection.
Hitting out at the US, the Iranian President said: "Washington imposes sanctions on Iran, but refrains from taking military action against the Islamic republic, since it is aware of the heavy costs of aggression."
"Any hostile move against Iran would cost the aggressors dearly," he said, according to Tasnim news agency.
(With IANS inputs)