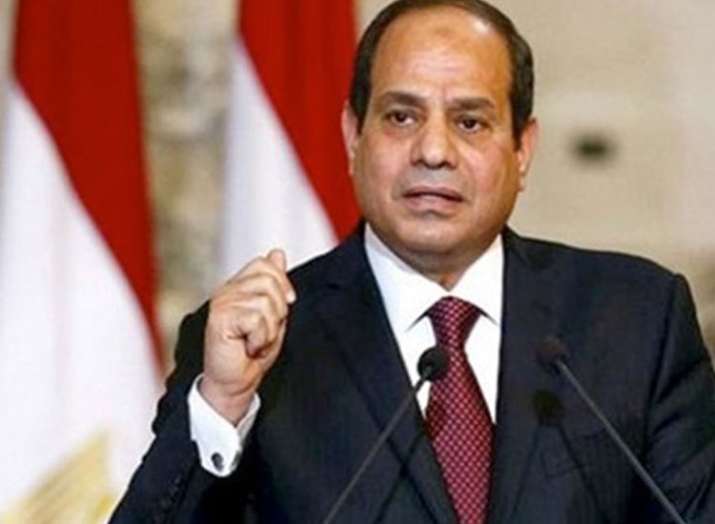 The former army chief Abdel Fattah al-Sisi who came into power in 2013, after overturning the islamist predecessor Mohamed Morsi, has sworn in again for his second four-year term in office during a special parliament session broadcast live on state television. 
Initially Sisi was the sole candidate fighting in the election and had already received endorsements from more than 500 of the 596 MPs in Egypt's parliament. But then, fifteen minutes prior to the deadline a candidate Mostafa Mousa from the centrist Ghad party suddenly emerged as a contender.
Till now any candidate that stood opposite to Sisi was either threatened or intimidated to back off but Mousa appeared at the last hour with at least 26 members of parliament, as well as 47,000 signatures from the public.
Four candidate critical to the Sisi government found it difficult to find a space in the ballot paper and on Saturday Egyptian President Abdel Fattah al-Sisi was sworn in for a second four-year term in office during. 
Sisi took the oath in a packed house and in front of members of his government, after winning 97 percent of valid votes in the March presidential election.