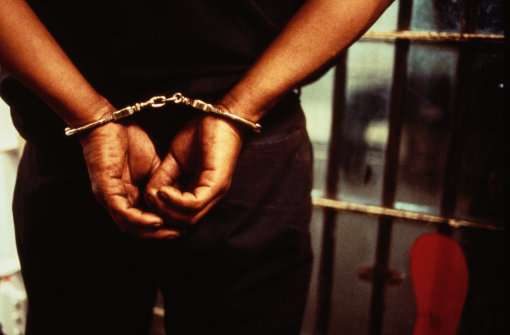 A Pakistani driver in Dubai was awarded a three year jail term on Thursday for attempting to rape a girl, who thrashed him using her martial arts techniques.
The attempt to rape the Georgian women turned out to be a nightmare for the accused after he figured out that the girl he is laying his hands on is a brown belt karate champion.
The Dubai Court's verdict came on the incident tha occurred  last November. The woman was walking to a hotel in Bur Dubai with her friends to attend a birthday party when the accused,overheard that she needed to buy flowers, according to a report in Gulf News
He offered to drive her to a nearby florist but instead took her to a deserted area and when he attempted to rape her in Al Rashidiya, she used her karate skills and beat him up, the report adds.
The Dubai Court of First Instance jailed H.K. for three years for assaulting the woman, trying to rape her and stealing her wallet.
The defendant had pleaded not guilty and contended that the woman is the one who attacked him first while he acted in self-defence.
According to Thursday's ruling, presiding judge Urfan Omar said the accused will be deported following the completion of his jail term.
When asked why she rode in his car, the defendant told the court that she was drunk and she came in on her own.
"I did not kidnap her. I did not try to have sex with her, but we had a heated argument. She beat me first. I defended myself. She was very drunk and beat me … I did not take her purse, but she forgot it in my vehicle after we fought. I returned it to her later," contended H.K.
The Georgian woman testified that the defendant had overheard her talking to friends that she wanted to buy flowers. "I went with him. He drove for a long time and stopped in a dark area. He punched me and tried to remove my dress, wanting to have sex with me. I hit him back. Part of my shirt was ripped … when I tried to fix my dress, he tried to rape me again. I fought back and I hit him with my shoe. Then he rushed to his seat and drove away. My purse remained in his car. I went to my friend's house around midnight and told her what had happened," she testified.
A policeman said the defendant was apprehended a few days after he was identified from the hotel's CCTV cameras.
"During questioning, he said he spotted the woman in the hotel lobby and she agreed to have sex with him for Dh500. He claimed that they quarrelled over the place where they were supposed to have sex … when she refused to have sex with him in his car, they fought," testified the policeman.