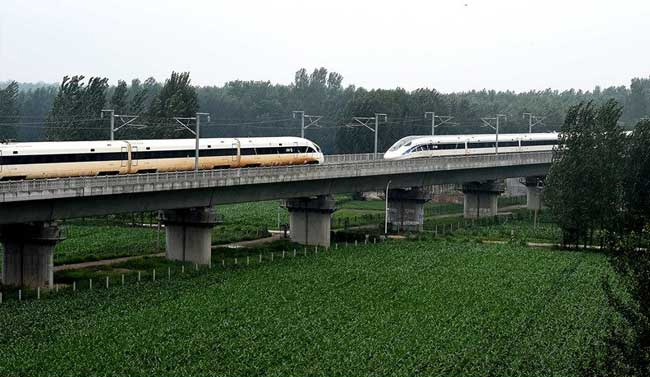 Beijing: Two bullet trains in China today gave the world a first of its kind visually stunning sight. Running at world record speeds in opposite directions, the trains crossed each other on parallel tracks.
This achievement in the high-speed rail has added another feat in China's long list.
The two trains - 'Golden Phoenix' and 'Dolphin Blue' - were moving at 420 km per hour when they crossed each other between Zhengzhou in the central Henan Province and Xuzhou in the eastern Jiangsu Province.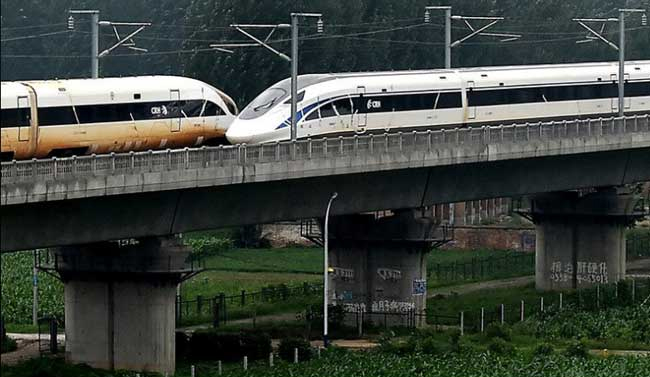 The experiment set a world-first for trains travelling at such speed, said Zhou Li, head of the technological management department of China Railway Corporation.
The proud chief said the achievement, using homegrown trains, demonstrated that China has fully mastered the core technology of high-speed trains.
China has built over 16,000 km of high-speed train tracks connecting most of the major cities.
It is now lobbying hard to export its high-speed train technology to India and several other places.