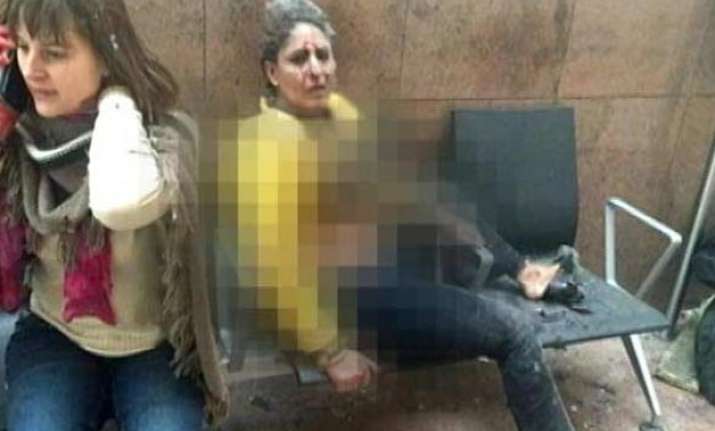 Brussels: Jet Airways today said that its flight attendant Nidhi Chaphekar who is undergoing treatment for burns is stable and out of coma. A Jet Ariways manager had earlier said that Nidhi, a mother of two from Mumbai, Maharashtra, was placed under a medically induced coma.
He added that Nidhi Chaphekar suffered over 15 percent burns and has a fractured foot, but is out of danger.
The image of Chaphekar taken right after the blasts was one of the most searing photographs taken on Tuesday. It showed Nidhi in her bright yellow uniform ripped. Her hair was caked with soot as blood streaked down her face.
Meanwhile, arrangements were made for the family members of the injured crew members to fly to Brussels from India.
External Affairs Minister Sushma Swaraj spoke to Indian Ambassador Manjeev Puri in Brussels on Wednesday who informed her that the Indian Embassy officials are attending to the injured crew members in the hospital.
Earlier today, a Jet Airways aircraft carrying 242 passengers, who were stranded in Belgian capital arrived in New Delhi from Amsterdam.
The flight landed at the Indira Gandhi airport here at around 5:30, a Jet Airways spokesperson said.
The flight had 214 passengers and 28 crew members, the spokesperson said.
Jet Airways flight 9w1229 from Amsterdam to Delhi and then onwards to Mumbai had departed from Amsterdam at 1654 hours local time yesterday after the airline combined its Mumbai flight with it.