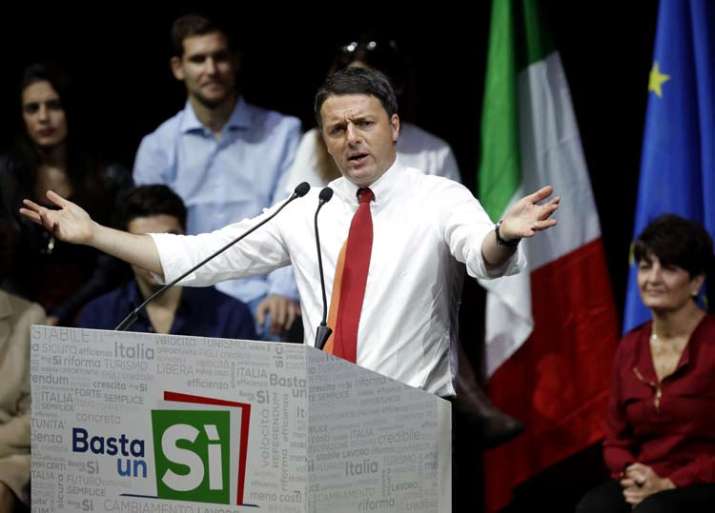 Nearly six months after United Kingdom voted to exit the European Union in a historic referendum, Italy will vote in a similar poll on coming Sunday. 
Come December 4 and Italians will vote on constitutional changes that would limit the power of the upper house and make it easier for governments to pass legislation.
Prime Minister Matteo Renzi has said he will resign in the case of a "no" result.
New elections, if held, could bring to power the Five Star Movement, which has said it wants to hold a referendum on Euro membership.
The leader of Italy's right-wing, anti-EU Northern League party Matteo Salvini continued campaigning in Milan on Tuesday. 
Matteo Salvini has been one of the active "no" campaigners in the December 4 constitutional referendum, on which Prime Minister Matteo Renzi has staked his political future.
"It's sheer folly saying that if the 'no' wins eight banks will collapse. Those banks unfortunately have already collapsed because of the European directive and Renzi's rescue bid. There is only terrorism coming from Brussels and Wall Street. But the British didn't fall for it, the Americans didn't fall for it, I don't think the Italians will fall for it either," Salvini said at a campaign rally on Tuesday.