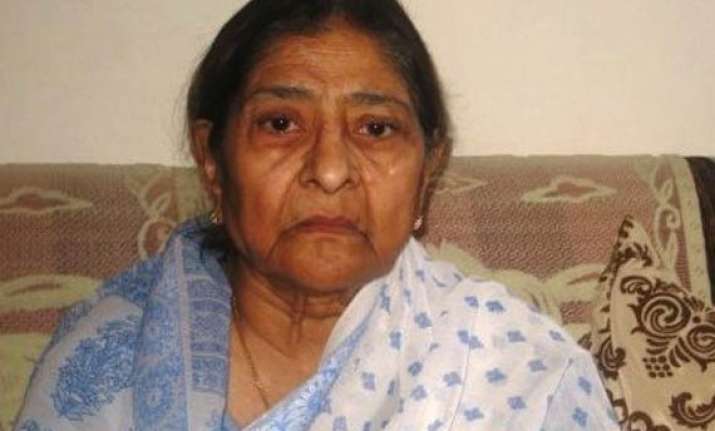 Ahmedabad, Mar 3: A local court today rejected a plea by Zakia Jaffrey for making public the Special Investigation Team report on the 2002 riots stating that the SIT had not yet submitted all the related material.

Zakia, the widow of former Congress MP Ehsan Jaffrey killed in 2002 riots, had made a plea to release the SIT report submitted in a sealed cover.

Metropolitan magistrate M S Bhatt, while rejecting the plea, said the SIT is yet to submit materials related to the report.

As per the Supreme Court order, it is only after the SIT submitted its full report on the riots that the metropolitan court could draw any conclusion, the court said.

Given that the investigation team has not yet submitted the full report, no conclusion can be drawn at this stage and thus no action is required on the report now, the court said.

The apex court, in a September 2011 order, had directed the SIT to file its final report before the magistrate court and had said that if the magistrate decides to close the case, he has to provide full SIT report to the complainant and hear her before closing it.

Last month, the SIT had submitted its final report in a sealed cover on a complaint by Zakia demanding that Gujarat Chief Minister Narendra Modi and other top politicians, police officers and bureaucrats should be made accused in the 2002 riots cases.

Zakia's advocates had argued that the SIT had no locus standi to oppose the opening of the report in the court. They had contended that the report once submitted in the court becomes a public document and anybody can access it.  Hence, they, being a complainant, cannot be denied access to it.

Her lawyers had also stated in the last hearing that since this is a final report submitted by the SIT after completing the investigations, it is only the court which can decide on the issues related to the report.

SIT consul R S Jamaur opposed Zakia's plea saying her lawyers had not submitted a complete report in the court and also it was for the court to first read the investigation team's report and then decide on what to do with it. He also said that a copy can be given to Zakia but only after the court reads it and takes a decision.

Meanwhile, Jan Sangarsh Manch (JSM), an NGO working for some of the riot victims, has moved an application in the court seeking to know if the SIT report is a public document or not.

They have said in the application that if it is a public document, then it should be made public.