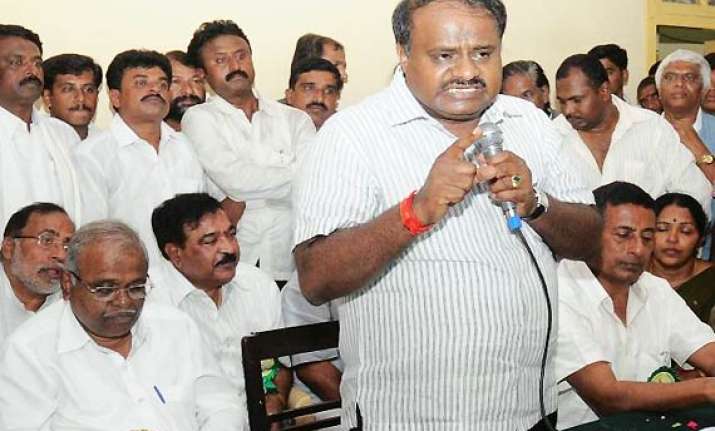 Bangalore, Oct 15: JDS leader H D Kumaraswamy, who released documents relating to alleged irregularities in denotification of lands by former Chief Minister B S Yeddyurappa, today said had the BJP leader taken certain corrective steps, he would not have landed in jail. 

"This is very painful to me. This should not have happened," Kumarswamy told reporters reacting to Yeddyurappa surrendering before a court responding to the arrest warrant issued against him.

"Had Yeddyurappa taken certain corrective measures in his initial days (as Chief Minister), this situation could have been avoided," he said.

A local court today rejected Yeddyurappa's bail plea in two cases relating to alleged land scams and remanded him in judicial custody till October 22.

Kumaraswamy slammed the "celebrations" by the Congress over Yeddyurappa's arrest and said its leaders should "introspect" on the corruption charges faced by its government at the Centre.

Reacting to Yeddyurappa's arrest, KPCC President G Parameshwara told reporters at Shimoga that "everyone has to bow their head to law of the land. Congress will expose the misdeeds of a former minister hailing from Shimoga shortly".