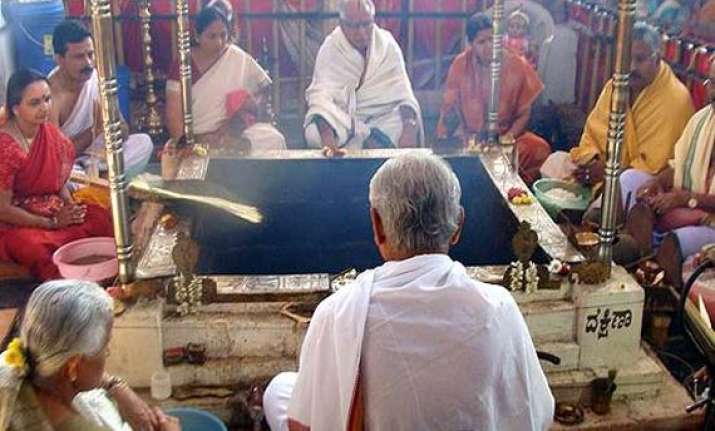 Bangalore, Dec 20: Former Karnataka chief minister B S Yeddyurappa on Monday performed the Vajapeya  Soma Yagya  at Narhari Parvata near Kalladka in Buntwal taluk  of Dakshina Kannada seeking divine intervention to tide over the turbulent times.
 
The newspaper DNA reported that the Vajapeya yagya began at the Nandagokula cowshed atop Narahari Parvata on Dec 6 and culminated on the save venue on Sunday morning amidst the chanting of Vajapeya 'soma mantras' by Vedic priests.
 
"My intention in performing the Vajapeya Soma Yagya is for loka kalyana (public welfare)", said the enbattled BJP leader.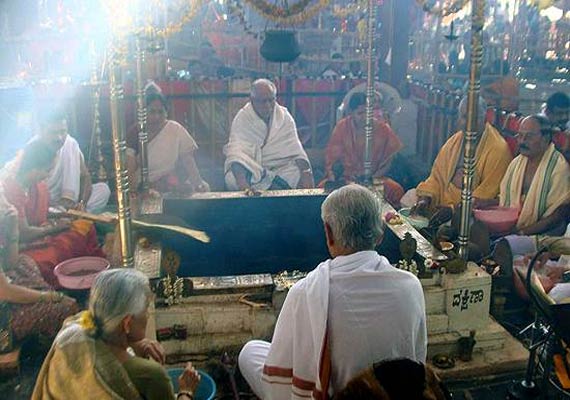 "In the case of Karnataka, it is going through politically turbulent times and its people are in turbulent times too", he added.
 
Yeddyurappa said he prayed for a stable leadership in Karnataka through which 'loka kalyana' (public welfare) could be achieved.
 
"Though Sadanada Gowda's (chief minister) victory to the upper house is assured, I will not hesitate to lead the state if there is a call from the central leadership. As a disciplined soldier of the party, I shall honour the call of duty. Let us not forget that I had resigned from the chief minister's post on the directions of the party leadership", said a defiant Yeddyurappa.
 
The former chief minister was quick to clarify that the yagya had no political aims.
 
"Dakshina Kannada was a land of natural divine grave. I have been taking part in yagyas performed here for a long time and this one is no different. But times are changing and to tide over difficult times we do seek divine grace now and then.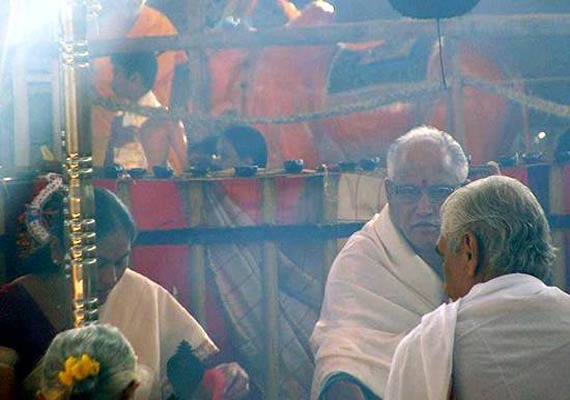 "As believers in democracy, we pray harder with the god of democracy, that is, every voter of the this state. As an elected leader of the state, I have bestowed my political future in their hands", he said.
 
Yeddyurappa is a consistent believer in religious rituals and occults. He has his own trusted astrologers who give him advice. He once closed down a particular gate of the Assembly, when he was facing political crisis as chief minister. There were reports of some sacrifices performed on his behalf by practictioners of occult.