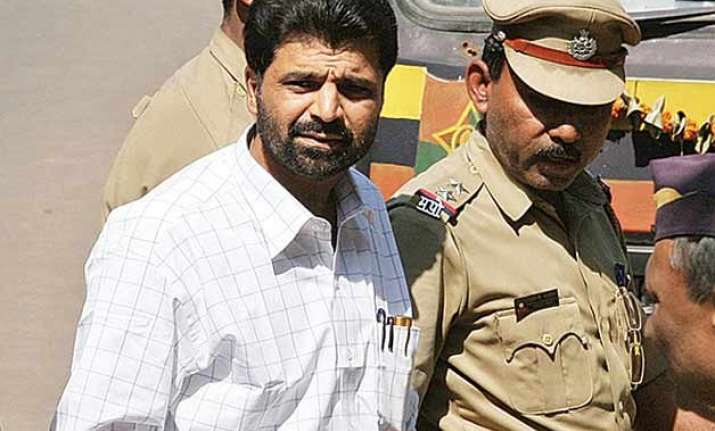 New Delhi: Bombay blast convict Yakub Memon's execution today at Nagpur jail was carried out by the same hangman who sent 2008 Mumbai attacker Ajmal Kasab to gallows.
Babu Jallad, a police constable whose original name has been withheld for security reasons, had arrived in Nagpur jail on Friday last week to oversee the preparations and rehearsals of the gallows with a dummy replicating Yakub's weight and body.
The execution of lone captured terrorist in 2008 Mumbai attacks Ajmal Kasab was also performed by Babu Jallad. He is a constable of Pune's Yerawada Jail where Kasab was hanged on November 21 2012.
He was paid Rs.5,000 for the execution.
Pune's Yerawada jail and Nagpur jail are only prisons in Maharashtra where execution can be performed.
The hanging of Kasab was carried out in a very secretive manner. He was transported to Pune from Mumbai in middle of the night and his identity was revealed only to the jail superintendent. It was because of this, the authorities did not hire a hangman from outside and a constable was asked to perform the duty.
It was only a few minutes before Kasab's execution that Babu Jallad was informed whom he would be hanging.
The Supreme Court today refused to stay the execution slated of Yakub Abdul Razak Memon, and cleared the way for his hanging at 7 am tomorrow in Nagpur jail.
Nagpur jail has been gearing up for his execution for the last week since the death warrant against Memon was issued.
Babu Jallad was among the 20-member team of prison personnel from Yerwada Jail in Pune sent to oversee the Memon execution.
Jail Superintendent of Yerwada, Yogesh Desai, who led the team during Kasab's hanging in Pune, was transferred to the Nagpur Central Prison a few months back, apparently to oversee Yakub's hanging.
The rope for his noose has been arranged by the jail authorities and the executioner (jallad) is already on standby. The ropes required to hang Yaqub have arrived from Bastar, Bihar jail for the hanging procedure.