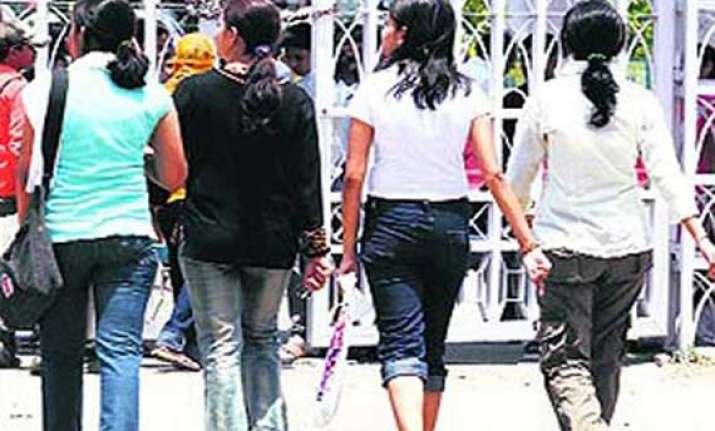 Mathura (UP): In an attempt to control evils of society ,a khap panchayat of Yadav community has banned girls from wearing jeans and has warned of serious consequences if the diktat is violated by anyone in the community.
The Panchayat meeting was held at Rahera village in Mathura district on Sunday .
It has also banned consumption of liquor, child marriage, use of DJ at weddings, grant of dowry and gambling.
The panchayat ruled that a penalty of Rs 11,000 would be imposed on the members if they were found to have violated the directives and will reward Rs 2,100 to any person who brings to its notice a violation of the orders.
The meeting was attended by hundreds of community members drawn from UP, Haryana and Rajasthan.