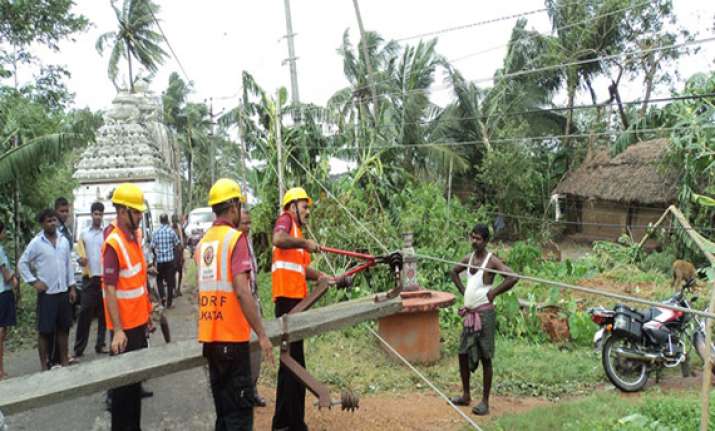 Hyderabad: Electricity will be restored to all the villages in cyclone affected Srikakulam district of north coastal Andhra Wednesday, officials said.
The cyclone Phailin which crossed Odisha-Andhra coast Saturday night, disrupted power supply to 2,061 villages. The supply has since been restored to all villages barring 150, where the work is expected to be completed Wednesday.
Officials said 1,100 electricity employees drawn from neighbouring districts were busy in power restoration work.