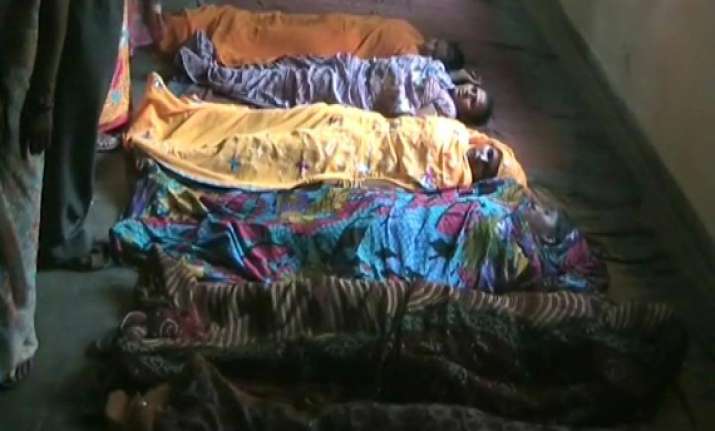 Mathura: With the UP chief minister Akhilesh Yadav busy on a laptop distribution spree, the health services in the state were exposed on Monday when the Health department organised a tubectomy Camp for women, and dozens of unconscious women lying on the floor after surgeries.
This reporter saw vacant beds in the room, with women patients lying on the floor unconscious. No post-surgery care was being taken.
Relatives of the women disclosed that the doctors had asked them to keep the women lying on the ground after surgeries, saying there was inadequate number of beds.
Asha volunteers who look after women's care revealed that this has been the norm rather than the exception.
The Chief Medical Officer of Mathura refused to talk about this incident, saying he was busy in a meeting.