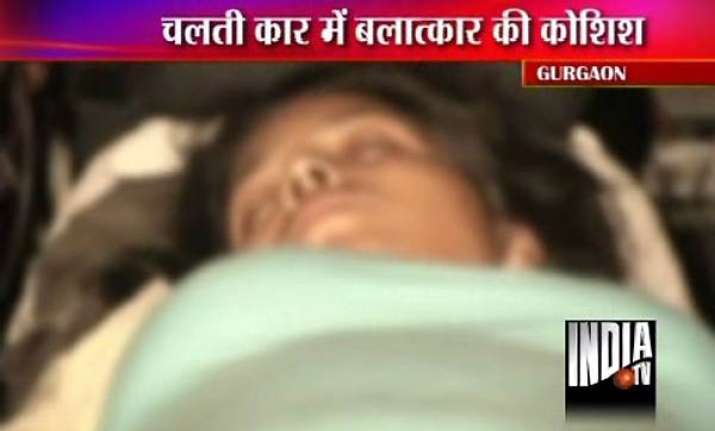 Gurgaon, Jun 7 : A 23-year-old woman was thrown out of a speeding Mercedes car in DLF Phase 2 area of Gurgaon  on Monday night after the car owner tried to molest her, police said.

The incident took place at around 10 PM. The woman  alleged that  the man tried to rape her inside the moving car but when she opposed, he threw her out of the car.

Passers-by who saw the girl thrown out of the car immediately informed the police.

Police took the girl to nearby Paras Hospital for medical examination and treatment. The girl did not suffer major injuries.

Eye witnesses had noted the car number as HR-26-AX 4444.

Despite having the car number Gurgaon police is unable to arrest the owner of the car. The man who tried to rape her is identified as Narendra Mehlawat who is a resident of Gurgaon and a property dealer by profession.

According to the police, the girl who is originally from Bihar has been  living in Gurgaon Sector 4 along with her family. She is employed in a real estate firm for the last three years.

The girl told  police that around 4 pm she received a call from Narendra to show a rented accommodation in DLF's Mehfil Garden. They met at a pre-decided place and then she went with him in his car to show the accommodation, according to the girl.

The girl told police she also took him to Delhi to show another accommodation. While returning home Narendra forced her to drink beer but when she refused he started to assault her sexually.  As the girl resisted, she was thrown out of the moving car.

Mehrauli-Gurgaon Road DLF Phase 2 SHO Babulal said a case has been registered under sections 376 and 511 of the Indian Penal Code (IPC).

Police said since it was a case of attempted rape all necessary medical examinations have been conducted and the results are awaited. The girl, reasonably well-built, had put up a fight against the molester.