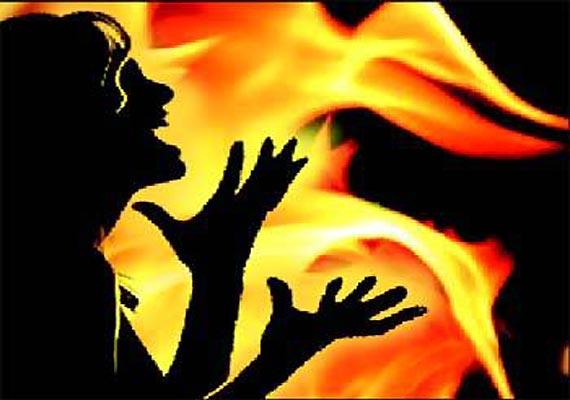 Lucknow, July 31: In a heart rending incident, a woman set herself and her eight-month-old and two-year-old daughters ablaze in Deoria district of Uttar Pradesh late Tuesday, police said.
The woman took the extreme step after a spat with her alcoholic husband, who would often beat her up after getting drunk, police said.
Gudiya, 28, was a resident of Kishunpali village in the Rampur Karkhana area of Deoria district, about 300 km from the state capital, and had been enduring harassment for many years, police said.
Tuesday, when her husband went off for his work as a labourer, Gudiya doused herself and her two children, eight-month-old Ranjana two-year-old Sanjana with kerosene and set fire.
Neighbours rushed to the house as the woman wailed in pain, but to no avail. While both the children died on the spot, the woman died en route to a medical facility.
Senior officials rushed to the spot on hearing the news. A probe has been ordered, as Gudiya's father has claimed that his son-in-law had been abusing and harassing his daughter ever since their marriage.