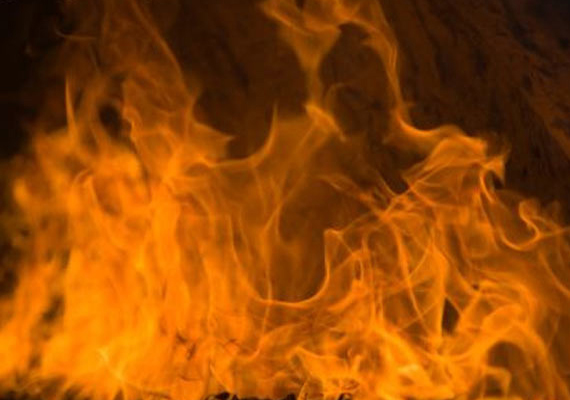 New Delhi: A 70-year-old woman was burnt to death when a fire broke out at her house here yesterday evening, police said.
The incident happened at Krishna Nagar area in east Delhi. Urvashi Mahajan was at the ground floor of her two-storey house when the fire broke out there only.
"Her son Shashi Kant, somehow, came out of the house with the other members of the family but failed to managed to rescue her," said a police officer.
Shashi Kant, a businessman, told police that he was at the first floor at that time.
Two fire tenders were pressed in service to stop the fire. Police said the cause of the fire was being investigated.