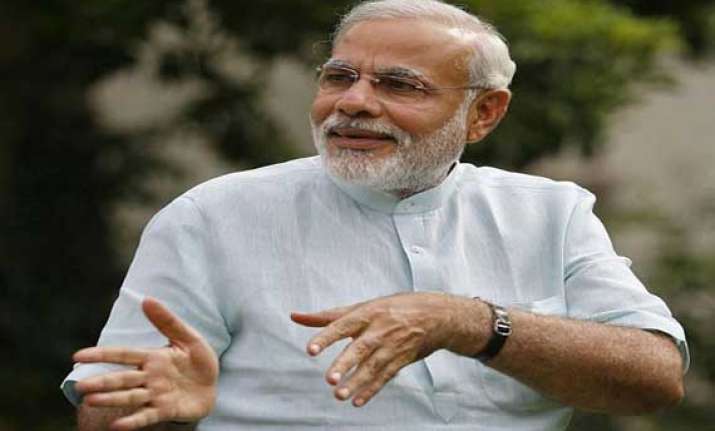 Jaipur: Rajasthan Education Minister Kali Charan Saraf today said he would consider incorporating Narendra Modi's biography in school text books, if the latter became the Prime Minister after the ongoing Lok Sabha polls.  
A top bureaucrat in the state secretariat, however, said that there was so far no such proposal to include a chapter on Modi's life in school text books.
Saraf told PTI here that inspirational events from Modi's life would be incorporated in text books after BJP formed the government at the Centre.
"Modi is an inspirational personality and young students should learn about his life. We plan to incorporate some inspirational events from Modi's biography in school books when he becomes the next Prime Minister," Saraf said. 
He said the idea struck his mind a couple of days ago and is now at initial level and will be executed later.  "Modi sold tea in his childhood and has become the most popular leader today. His struggle gives inspiration and it should be learnt by students. We will bring the biography of Modi from Gujarat for the purpose," he said.
After the local media reported the Education Minister's plan today, additional chief secretary of the School, Higher and Technical Education Department Shyam S Aagarwal said, "We do not have any proposal of having Modi's biography on text books in the state. Nothing so far..."