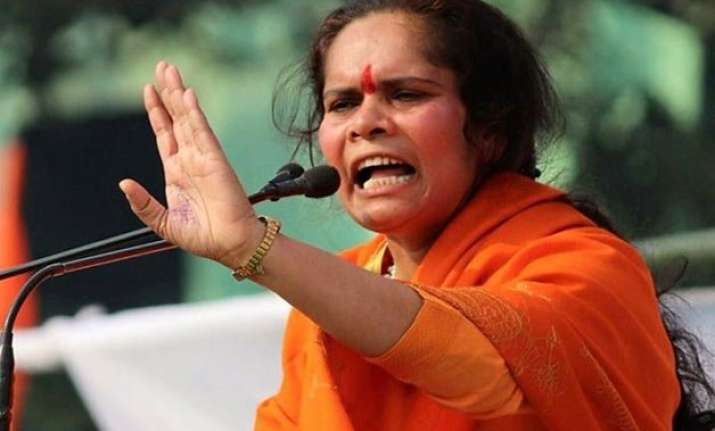 Bareilly: Controversial Hindutva leader Sadhvi Prachi today made an outrageous comment saying that people who eat beef should face consequence similar to the one faced by Dadri lynching victim Ikhlaq Ahmad.
Justifying the heinous murder, Sadhvi Prachi said those who kill our 'mother cow' should face this kind of action.
However, she contradicted her statement by saying that death was the result of conspiracy in some estrangement and she referred to deceased's brother as the source of this information.
Sadhvi, who is know to issue such statement time to time slammed Samajwadi Party leader Azam Khan and AIMIM president Asaduddin Owaisi for promoting the incident as communal.
On Monday night, following rumours of cow slaughter, 50-year-old Mohammad Ikhlaq was killed by a mob in Greater Noida's Bisada village just outside his house. As tension gripped the village and spread to nearby areas, another mob went on the rampage on Tuesday morning in Ooncha Amirpur — barely 5km from Bisada — demanding death penalty for those involved in cow slaughter.
The Uttar Pradesh police on Saturday arrested two main accused — Shivam and Vishal — in connection with the Dadri lynching case. The total number of accused arrested in Dadri lynching has gone up to 8.
Ikhlaq's family had alleged that Vishal forced the local temple priest to announce that cow was slaughtered and stored in their house.