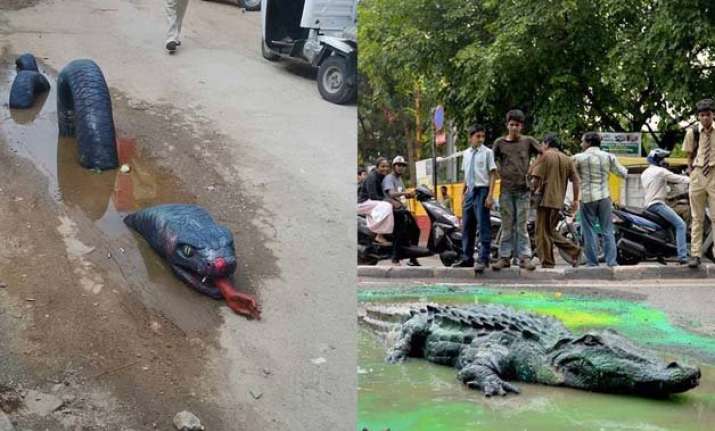 Potholes on roads are part and parcel of life for people in India. But what if these normal looking potholes end up having a scary 'anaconda' and 'crocodile'?
This is what people in the city of Bengaluru experienced after they came across an anaconda on a road.
While the people were scared after seeing the anaconda, it was revealed later that it wasn't real. Rather, it was a replica of the creature.
Reportedly, an activist organization, Namma Bengaluru Foundation (NBF), took the initiative to embarrass the Bruhat Bengaluru Mahanagara Palike (BBMP) by placing an anaconda with a half-eaten human arm in its mouth in Yeshwanthpur.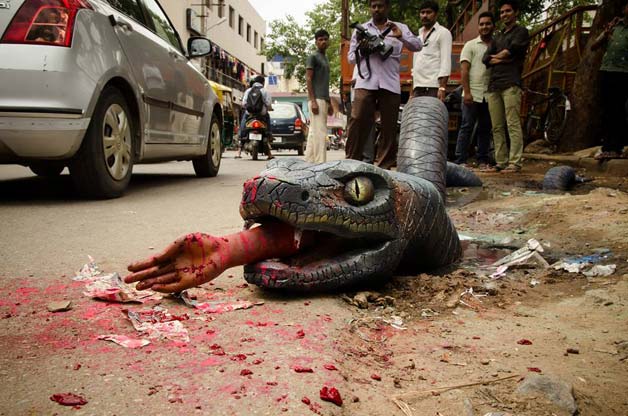 The motive of the act was to bring the city's attention towards its ever-increasing potholes, diseases, and waterlogging problems, so that the concerned authorities could take on some initiatives for the betterment of the city.
While the creature-like structure took two days to be built, this is not the first time the city has witnessed an initiative like this.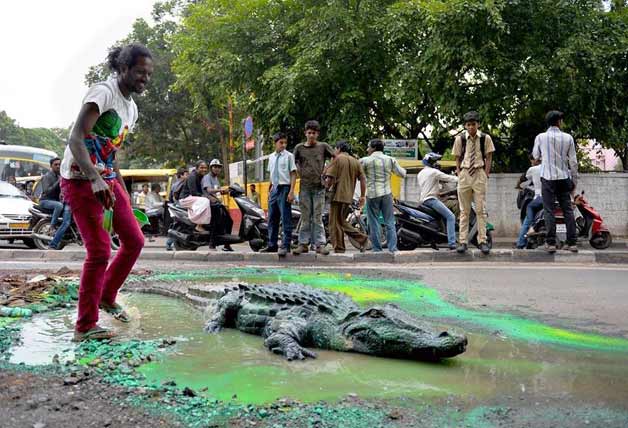 Baadal Nanjundaswamy, a Bengaluru-based artist, created a life-size crocodile and installed it on a badly potholed road in June this year, in order to bring the damaged road to the notice of the authorities.
In fact, such creations were seen at various places across the city highlighting the potholes in a very creative manner, which came out as a huge embarrassment for the authorities, as a result of which the potholes were filled up in record time.