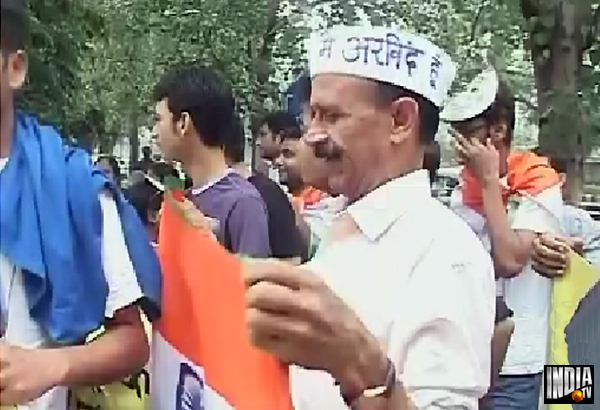 Nashik, Aug 26: Gandhian Anna Hazare was asked today about India Against  Corruption activists wearing 'topis' (caps) with the message "Main Arvind Hoon", to which Hazare replied: "It's an ordinary thing, Topi mein kya rakha hai ?(What's there in a cap)"
So far Anna's supporters used to wear caps with the message inscribed "Main Anna Hoon", but today the message was different.

Hazare says, he didn't join today's protests in Delhi because of poor health. The Gandhian is leaving for Bangalore on Monday to undergo naturopathy treatment.