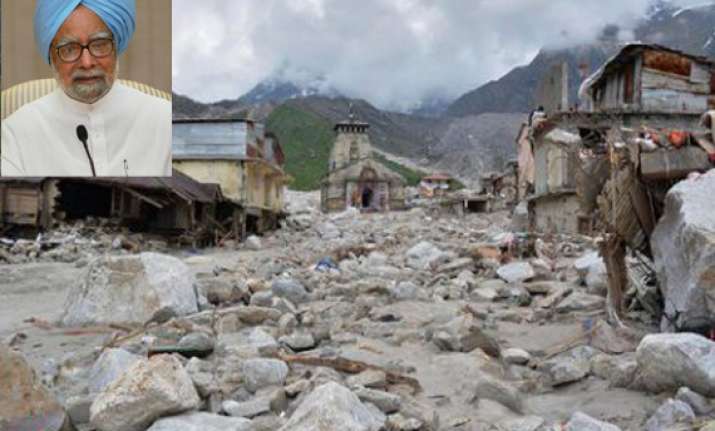 New Delhi : Underlining the need to learn "right lessons" from the Uttarakhand tragedy, Prime Minister Manmohan Singh today said the country has to equip itself in a better way to prevent disasters and check their fall out.  
"Our nation is vulnerable to a variety of natural and man-made disasters. We are all aware of the devastation that such disasters have caused in our country in the past. Also, in recent years, the frequency and intensity of extreme weather events have increased globally," he said, addressing ninth formation day of National Disaster Management Authority (NDMA) here.
The tragedy in Uttarakhand in June, which caused large-scale loss of life, property and public infrastructure, points not only to India's vulnerability to disasters but also to the need to take effective measures to prevent them and contain their fall-out when they occur, Singh said.  "It is indeed very important that we learn the right lessons from the Uttarakhand tragedy," the Prime Minister stressed.
Singh said that such disasters have serious implications for the sustained growth and development of the economy as scarce resources are required to be deployed to address their negative consequences.
"It is also very important that we integrate and mainstream disaster risk reduction strategies into our mainstream development initiatives," he said.  "Our common endeavour should be to ensure that adequate capacities are built across our institutions and communities to reduce the adverse impact of disasters. While doing so, we also need to pay particular attention to the weaker sections of our society who are impacted by disasters in a disproportionately large manner," Singh said.