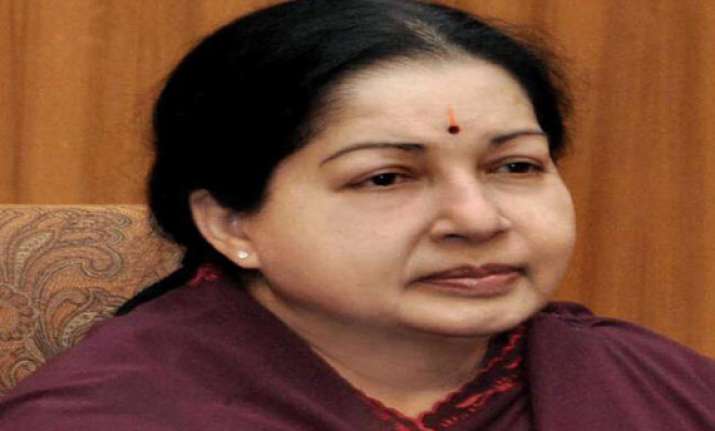 Tiruneveli (TN):  Lambasting Congress and DMK, Tamil Nadu Chief Minister Jayalalithaa yesterday said both the parties were responsible for various scams such as 'Himalayan" 2G spectrum scam and sought vote for her AIADMK in the Lok Sabha polls to safegurd the states' interests.
'Nation's fate will be determined in this election.
Corruption ruled the roost during the UPA regime causing huge loss to the exchequer. DMK was in the forefront in the 2G spectrum scam,' she told an election rally at Palayamkottai here.
She also said the 'misdeeds' of the UPA Government had landed the country in the current economic 'disaster'.
Listing out various development works and welfare measures implemented by her government in the last three years, she said the 'selfish and corrupt DMK and Congress' were criticising it for the sake of political reasons.
If the future government at the Centre should safeguard the interest of the Tamil Nadu, voters should give a clear mandate to AIADMK, she added.