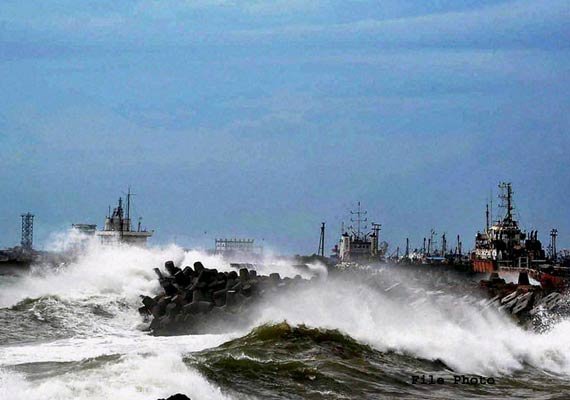 Visakhapatnam: Chairman of Visakhapatnam Port Trust M T Krishna Babu said here that the port has suffered a loss of Rs 232 crore due to cyclone Hudhud but normalcy has been restored.
Babu told reporters today that currently export and import operations were running smoothly after restoration works were underway.
He said the offshore terminal tanker for crude import was damaged and suffered an estimated loss of Rs 100 to 120 crore. A team of experts from Nigeria-based company ASCON will visit the port to restore the facility.
However, single point mooring facility was intact and crude required for Hindustan Petroleum Corporation Ltd (HPCL) here is being imported through it, he said, adding, the port is facing no hindrance in importing crude oil to the HPCL refinery.
The chairman said that the south water break crest was also damaged and it will be repaired on long run. The iron ore complex, he said, was unaffected and there were minor damages to iron ore conveyor belt but it did not hamper the movement of iron ore.