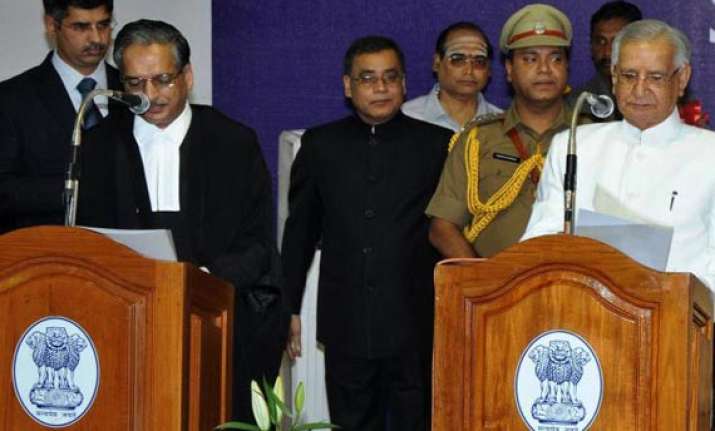 Puducherry, July 10: ormer Rajya Sabha member Virendra Kataria was on Wednesday sworn-in as the Lt Governor of the Union Territory of Puducherry.
At a function held in the Rajnivas, Acting Chief Justice of Madras High Court Rajesh Kumar Agrawal administered the oath of office and secrecy to 80-year old Kataria who succeeded Iqbal Singh as the 21st Lt Governor of the former French colony.
Chief Minister N. Rangasamy, his cabinet colleagues, Minister of State in PMO V. Narayanasamy, MLAs, officials and French Consul General in Puducherry Pierre Fournier were among those present on the occasion.
Package for Puducherry
Mr. Kataria, a former Punjab Pradesh Congress Committee chief, later told reporters that before coming here he had met the Prime Minister Manmohan Singh and UPA chairperson Sonia Gandhi and sought sanction of special package for Puducherry in view of the financial crunch faced by the territorial government.
"I have told them that I am going to take charge in a Union Territory having financial crunch and hence a special package is necessary. The response from the Prime Minister and the UPA Chairperson was positive," he said in reply to a question.
Stating that no bureaucratic red tapism could stand in the way, he said his main task was to work together with the elected ministry and there would be no room for corruption.
He said his intention was to ensure speedy development of Puducherry, particularly in infrastructure sector.
Rejecting as 'misconception" that there were two power centres (the Lt Governor and the Chief Minister) in the union territory, he patted Mr. Rangasamy, who was seated beside him, and said "we are one and we will work together".