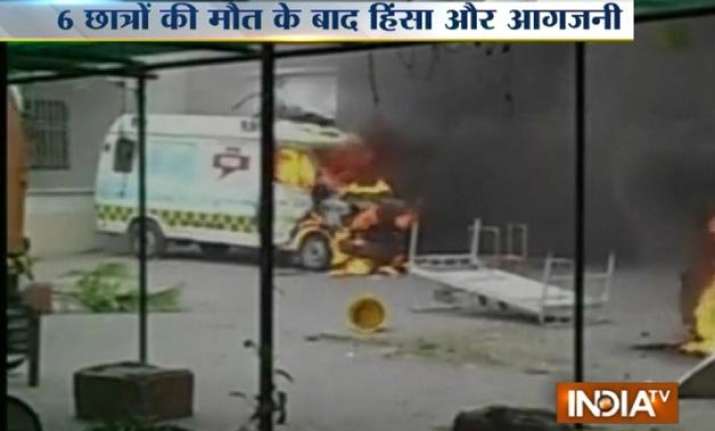 Siwan: The death of 6 students has evoked violent protests in Siwan district of Bihar.
Six students were killed in a road accident in Siwan district today morning. 
The mishap took place when an auto rickshaw carrying students collided with a pick up van. The students were on their way to attend a coaching class.
While six dies on spot, two are said to be critical. The two students injured in the accident were taken to a nearby hospital for immediate medical aid. 
Locals claim that no-availability of doctors at the hospital resulted into death of the students. They also torched three ambulance outside the hospital. 
Senior police officials are at the spot and they trying to bring the situation under control.