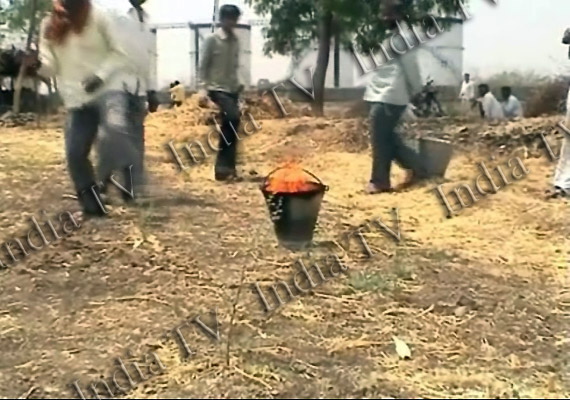 Ahmednagar (Maharashtra), Mar 29: Villagers in Ahmednagar district are nowadays puzzled to find petrol mixed with water from a well  belonging to a farmer Bapu Gaekwad in Akolner village, 15 km from here.
The water catches fire immediately, farmers say.
The Indian Oil depot is located nearly 300 metres from the well, and farmers fear a catastrophe if the well catches fire.  
The well contains nearly 1,500 to 2,000 litres of petrol mixed with water, say local residents.
After local residents informed district authorities, the SDM A S Ranganayak visited the spot and took samples of the petrol mixed water.  
Indian Oil officials however rule out any leakage from their depot. The question however remains: from where has the petrol appeared?