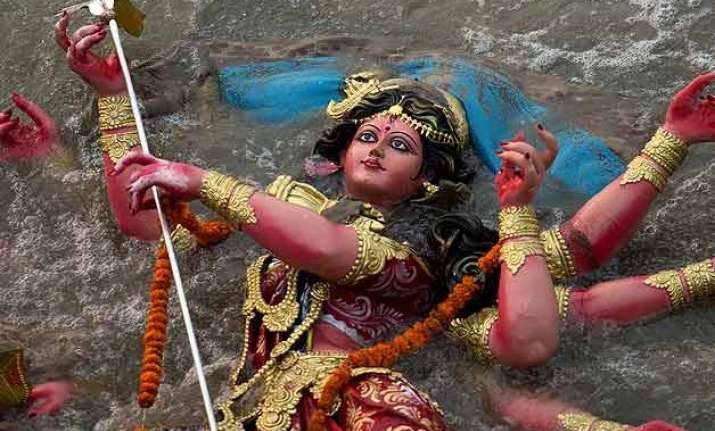 New Delhi: The state of West Bengal is known across the world for   grand celebrations of Durga Puja. But  Hindus in Nalhati  village of Birbhum district have been denied permission to celebrate Durga Puja since 2012.
The decision of Mamata Banerjee led TMC government to not   allow the villagers  to celebrate Durga Puja in the village has resulted in palpable communal tension gaining ground among the communities.
According to media reports, the villagers have been requesting authorities for last three years to allow them to worship their  deities, but they have been repeatedly denied the permission.
It all started when the administration denied permission to Muslims to carry out cow slaughter.
The media reports said that the Muslim community in the village has pressurised the administration not to grant permission to the Hindu community to organise Durga Puja if they are not given permission for cow slaughter.
Whenever villagers living in the village gave petitions to oragnise Durga Puja Muslims submitted counter petition, urging the state government not to give them permission.
Copy of the Petition: