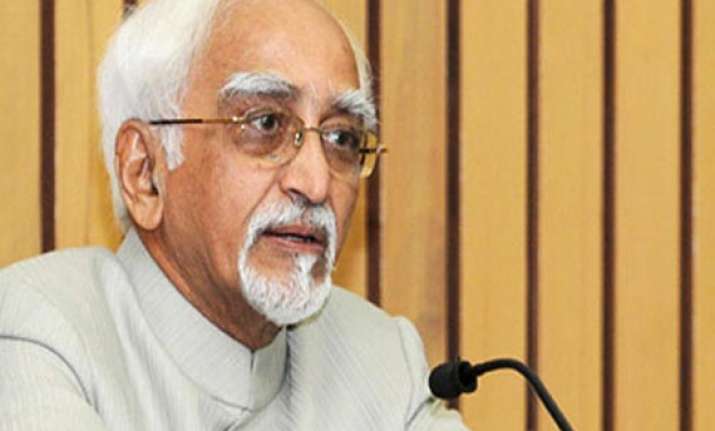 Gondia (Maha) : Vice President Hamid Ansari yesterday said the path shown by Jumdev Baba, who brought about great social reforms and taught people to live their lives without superstitions, is still very relevant.
He said this at a function where he released a commemorative postal stamp of Jumdev Baba, the founder of the 'Parmatma Ek Sewak' community.
The function, organised under the aegis of the Parampujya Parmatma Ek Sewak Mandal, Nagpur, was chaired by Maharashtra Governor K Sankarnarayan. Union Minister for Heavy Industries and Public Enterprises Praful Patel was the chief guest.