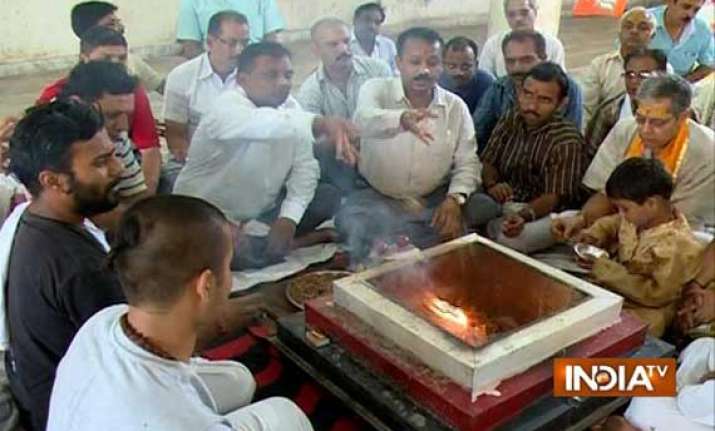 Varanasi: The crowning ceremony of Narendra Modi will be held in Delhi today and Varanasi is not un-touched by this mega event.
BJP organized prayers at Dasaswamedh Ghat here for Modi's success where 11 priests performed Rudrabhishek of Lord Shiva.
They also offered 501 litre milk in river Ganga for his success.
On the other hand, artists made sand sculpture of Indian Parliament and Modi to express their solidarity and wished Modi success.