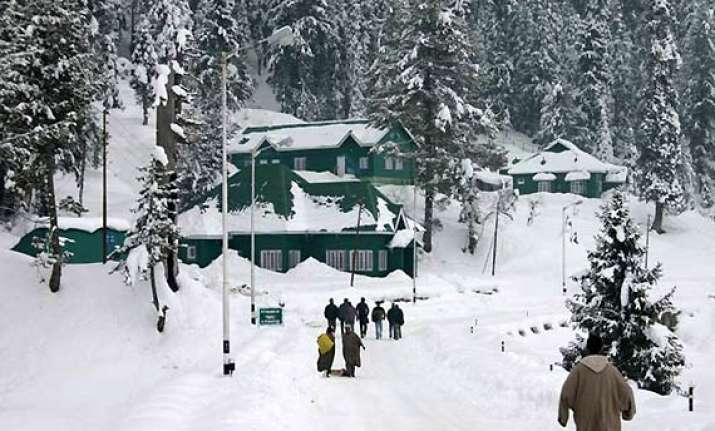 Srinagar, Dec 17: The cold wave condition today intensified in Jammu and Kashmir with the minimum temperature in the state capital Srinagar plunging to minus 4.3 degrees Celsius.

Srinagar recorded the coldest minimum temperature of this winter, plunging 0.5 degrees below the previous low of minus 3.8 deg C recorded yesterday, a MeT official said. 

Gulmarg resort in north Kashmir recorded a low of minus 8.2 deg C, while Pahalgam recorded minimum minus 6.6 deg C. 

Elsewhere, Qazigund recorded minimum minus 4.4 deg C, while Kupwara plunged to a low of minus 4.1 deg C. 

In the remote Leh district of Ladakh region, mercury plunged to a low of minus 14 deg C.

The drop the night temperature resulted in freezing of water supply lines in many areas in the state. 

As a precautionary measure, Public Health Engineering department has resorted to snapping of water supply during night to prevent any damage to pipes.