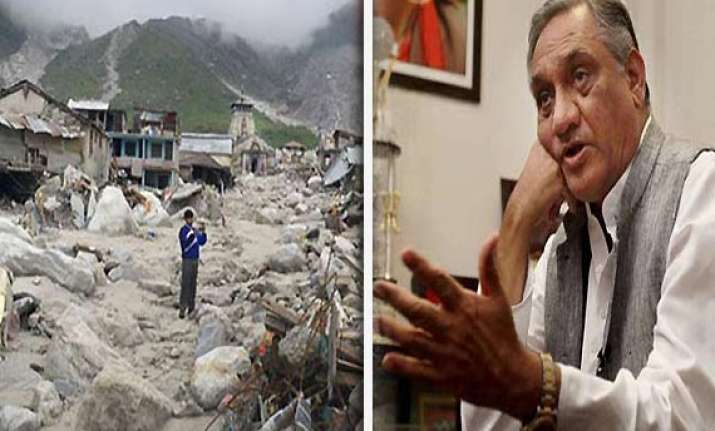 Dehradun, Jul 22:  With the removal of huge amount of debris in Kedarnath posing the biggest challenge to the state government in calamity-hit Uttarakhand, Chief Minister Vijay Bahuguna today visited the Himalayan shrine along with a team of EIPL experts to speed up the mammoth exercise.
Accompanied by chief secretary Subhash Kumar and officials of Engineers (India) Projects Limited, ASI and GSI, Bahuguna arrived at the shrine this morning to explore methods to build a helipad there to accommodate MI26 choppers commissioned to transport heavy equipment like bulldozers, JCBs and powerful stone cutting tools to Kedar valley to launch the operations, official sources here said.
EIPL, which has a dedicated team of 500 personnel with expertise in debris removal, was roped in by the state government to clear the shrine area of tonnes of debris left over by the recent calamity in the state so that regular prayers could be started there at the earliest.
The task is mammoth as a huge quantity of debris with a strong possibility of decomposing bodies lying under them has to be removed from the premises and over 40 badly damaged structures nearby have to be razed to the ground, officials here said.