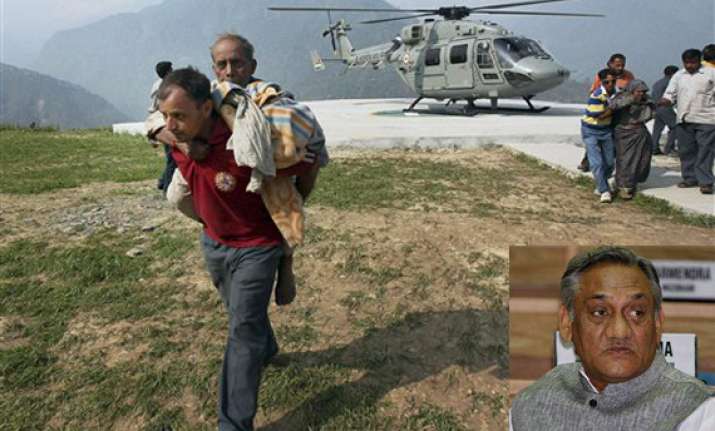 New Delhi, June 21:  A total of 556 bodies have been recovered in flood-hit Uttarakhand, Chief Minister Vijay Bahuguna has said, adding that hundreds may have died in the terrible tragedy.
"(A total of) 556 bodies have been recovered and there are reports that more could be buried under the debris," Bahuguna told CNN-IBN news channel.
"This kind of disaster has never happened in the Himalayan history."
He said it would "take a long time to rebuild Uttarakhand" and that no pilgrimage to Kedarnath -- the worst hit place -- would be possible "for at least the next two years".