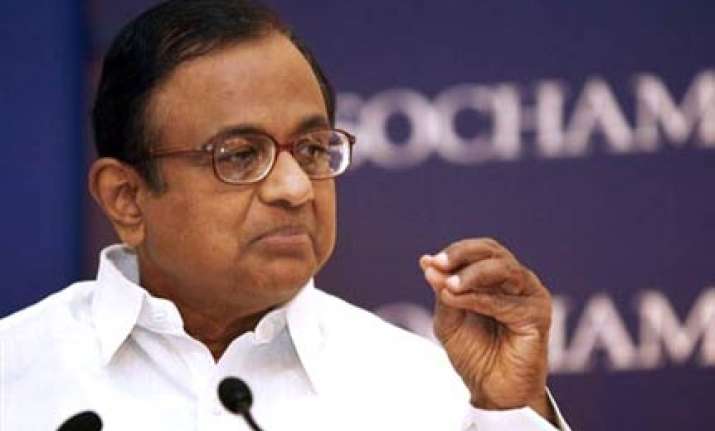 New Delhi , Nov 1: Amid India's complaint that the US did not share information relating to David Headley before or after 26/11, the United States has promised to share the outcome with India the findings of a "full review" on when and what inputs it received about the Lashkar-e-Taiba terrorist.
Home Minister P Chidambaram today said the issue of the US not sharing information about Headley was "blown out of proportion" as the US had shared intelligence with India in the months leading to 26/11 as well as after 26/11, though the name of Headley was not mentioned.
"What they knew about David Headley and when they knew about that and made the connection with 26/11, it is a matter, I am told, under full review in the United States ," he told reporters replying to questions on sharing of information on Headley.
Chidambaram said he had been assured that when the US authorities would complete the full review, they would share it with India .
"So, let's wait for that review to complete," he said.
Union Home Secretary G K Pillai had said on October 27 that the Home Ministry was "disappointed" that the US did not provide specific information about Headley, who had plotted the 26/11 Mumbai attacks that claimed 166 lives, even though he travelled here freely after the 26/11 Mumbai terror attack.
The Home Minister said intelligence sharing between India and the US was "extremely good" and the name of Headley was shared with New Delhi sometime in October 2009.
Asked whether the issue of Headley's extradition will figure in the meetings during the forthcoming visit of President Barack Obama to India , Chidambaram said "it (extradition) is an option and, as I said, we will continue to pursue that option".
On the possibility of filing a chargesheet against Headley in connection with the Mumbai attack, he said it was a decision which has to be taken by the National Investigation Agency -- the prosecuting agency-- and not by the government.
On counter-terrorism cooperation between the US and India , the Home Minister said the two governments were working on an understanding with reference to a counter-terrorism initiative. PTI