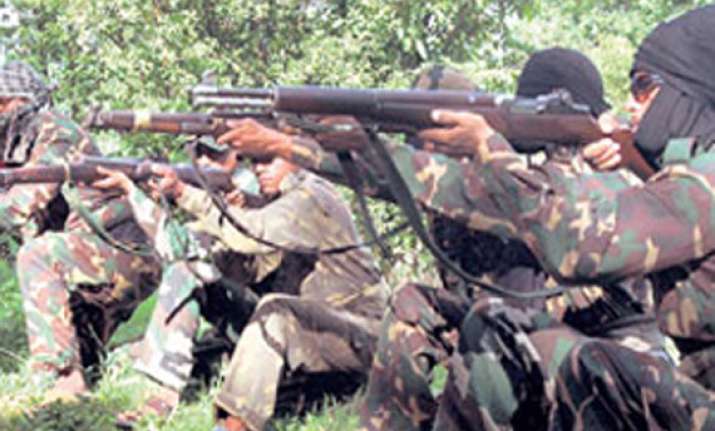 Lucknow: A self-styled zonal commander of a naxalite outfit, wanted in connection with an attack on CRPF jawans in Bihar, has been arrested by the Special Task Force of the Uttar Pradesh Police.
Acting on a tip-off provided by the Bihar Police, the STF arrested Krishna Mochi alias Abhay near a hosiery factory at Salarpur in Gautambudh Nagar district on Friday night, the Uttar Pradesh Police said.
During interrogation, Krishna confessed he was a zonal commander of the naxal outfit for the past two years, police said.
There were ten "area commanders" working under him, Krishna told his interrogators.
Krishna said he had played an active role in the October 19, 2012, blast in Bihar's Gaya district in which a Deputy Commandant and some other CRPF jawans were killed.
Krishna is also an associate of Maoist chief Pradip Yadavand has good knowledge of computer, police said.
He was wounded during an encounter with the Bihar Police on March 19 and was treated in Gurgaon.
Krishna was, at present, staying in a rented house in Salarpur in Gautam Buddh Nagar district when he was arrested.
Bihar police has reached Noida, and Mochi is being taken to Bihar, Additional Superintendent of Police, UPSTF, Meerut unit, Rajesh Kumar Singh said.