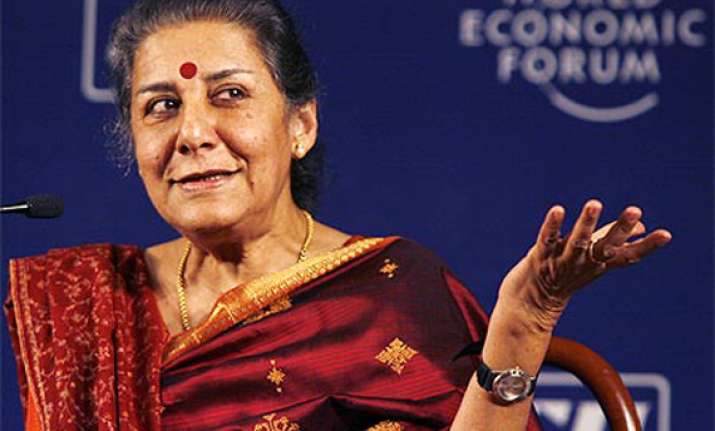 New Delhi, Mar 6 : Acknowledging that the election results in Uttar Pradesh and Punjab did not match its expectations, Congress today said the poll outcome was a "lesson" for the party, but will not affect the UPA government at the Centre in anyway.

"...the reasons for our not getting as much as...Probably we projected for ourselves. We will sit and learn. Every election does teach us a lesson," Congress leader Ambika Soni said here.
Putting up a brave face, Soni said the poll was not a disappointment for them.

"Actually when you fight to make governments in all the states and one or two are slipping out of your hands, you do feel what went wrong," she said.

Party leader Rajiv Shukla also admitted that the results, especially in Punjab, were disappointing for the party, but also pointed out that Congress has improved its previous tally in Uttar Pradesh.

"It is disappointing for us as far as Punjab is concerned. As far as UP is concerned, we have not done as we wanted. We wanted to get at least 70-80 seats, but we have not been able to get that," Shukla said.

On a question whether the Congress would support the formation of a SP government in Uttar Pradesh, he said that the decision would be taken by the party high command after the results are out.

"We will get something between 50-60 seats according to current trends which are available and our vote percentage has gone up. Now we are party to reckon with in the state. So far we were no where," he added.