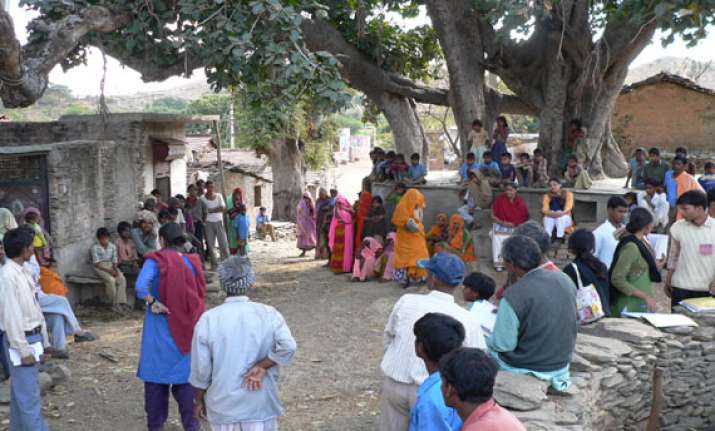 New Delhi: In yet another bizarre diktat from Uttar Pradesh, a Panchayat has ordered swapping of wives after one of them allegedly eloped with the husband of the other.
A married woman had eloped a few days back with another married man of the same village.
The Panchayat directed payment of Rs 10,000 to the woman, whose husband had eloped with wife of another person. The incident took place in the Babugarh area of Hapur district on Tuesday.
The husband of the woman approached the police to locate his wife but they didn't take up the case. When he approached Hapur Panchayat for the justice, Panchayat gave weird diktata to swap the wives.
"A man eloped with my wife on August 3. The Panchayat said I can keep his wife if he has eloped with mine," the man said.
This is not the first incident where panchayat is drawing flak over its absurd judgment but a number of times their judgment created furore.