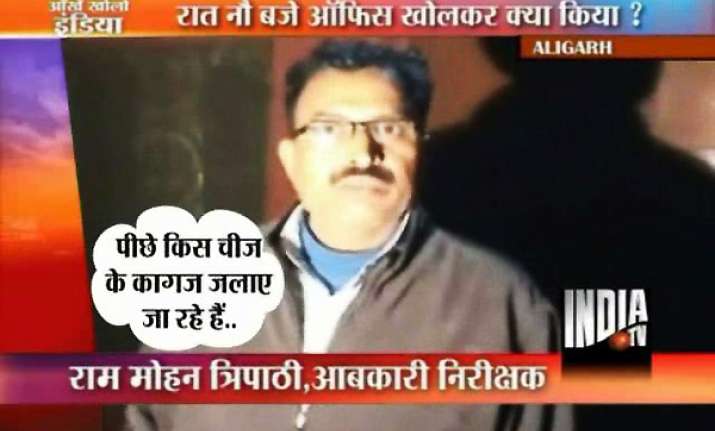 Aligarh, UP, Feb 2: Excise department officials on Wednesday night were caught by mediapersons making a bonfire of official files in the presence of district excise inspector Ram Mohan Tripathi.

Tripathi tried to hide his face from prying cameras and gave his own explanation about destroying the files.

Another excise official escaped in a white coloured official Ambassador car on seeing the mediapersons.

The excise department office was opened at around 9 pm on Wednesday, and in the presence of officials, several files were set on fire.

Civil Lines police is investigating.

The burning of excise dept files comes in the wake of state-wide Income Tax raids on liquor baron Ponty Chadha's offices and residences. Chadha controls most of the liquor trade in Uttar Pradesh.