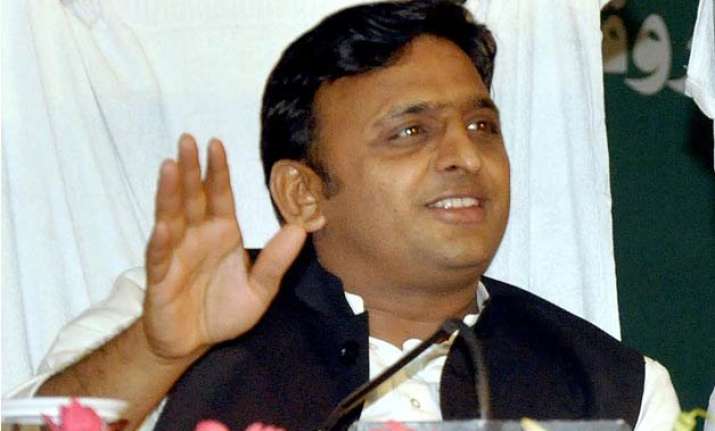 Lucknow:  Uttar Pradesh Chief Minister Akhilesh Yadav today while explaining the role cycling plays in one's life, encouraged people to use cycles as it is the cheapest mode of transport.
"It is the cheapest mode of transport for everyone— poors, farmers, working class, youths and students," Yadav said while inaugurating the National Cycling 2015 Competition at K D Singh Babu stadium here.
The CM said that cycle was symbol of unity, health and environment, while emphasising on creating awareness among people towards this mode of transport.  He said that keeping this in view SP government has exempted cycle from Value Added Tax (VAT) to a certain limit so that more and more people use this mode.  
He said that the government was continuously working to promote cycle as a part of which a velodrome was being constructed at Guru Govind Singh Sports College.  Once it is complete, cyclists from all over the state would be able to showcase their talent at national and international level, he said.
He further said that the government has decided to develop Lucknow and Agra as cycle-friendly cities.  "A cycle track is being constructed in Lucknow, which will felicitate people and they will get attracted towards this mode," he said.
The CM distributed prize among winners of the 60 kilometer professional riding competition on the occasion.  Manjeet Singh, who was on the first place, received a cheque of rupees one lakh, whereas Manjeet Singh, who gained second position received a cheque of Rs 60,000.  Dilawar Singh stood third and received a cheque of Rs 30,000.
A cycle stunt was also performed by Farhan and Wajid, who were given cheques of Rs 50,000 by the CM.  The CM also flagged of five km long green ride competition in which along with common people, physically challenged also participated.