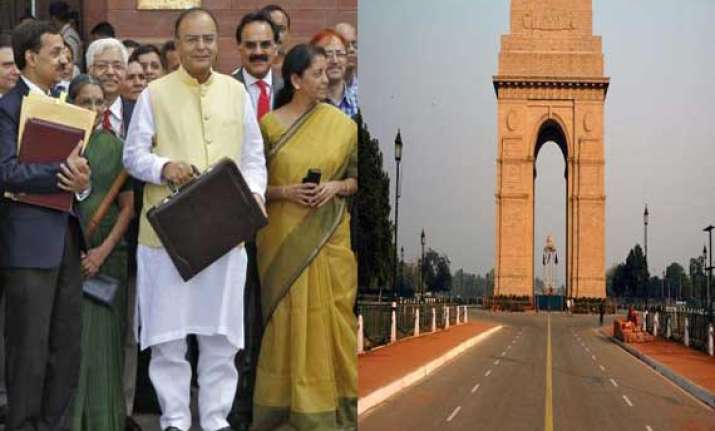 New Delhi: Finance Minister Arun Jaitley presented the maiden budget of Narendra Modi government for the financial year 2014-14 on 10 July 2014 in the parliament. The government came out with several schemes, reforms, projects and assistances aiming at lowering the fiscal deficit and improving the present GDP of the nation.
However, when talked about national capital "Delhi", the finance minister had presented something good that Delhites would look forward to. Housing and basic services for the economically weaker sections have got a fillip in this year's Budget.
Here are Top 10 beneficiary allocations specifically for the national capital "Delhi" from the
Union Budget 2014.
1. Power Sector Reforms
The city has been facing long power cuts during the peak summer months despite adequate availability of power. Major power transmission lines often trip when the load increases.
Citing the extreme difficulty faced by Delhites, the FM has announced a separate fund of Rs 200 crore for reform in the power sector.