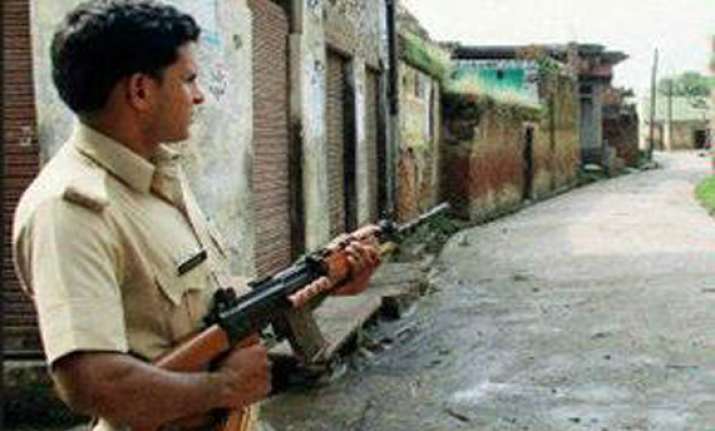 Meerut:  Authorities ordered the closure of all schools in Meerut today even as cases against 200 persons were registered yesterday in connection with a communal clash that left seven injured.
Security was beefed up in the city where an uneasy calm prevailed following Friday's clash between two communities over the construction of a water kiosk near a mosque in Teergaran area.
Police, Rapid Action Force and Provincial Armed Constabulary personnel had been deployed in trouble-torn areas to maintain peace, said Senior Superintendent of Police Omkar Singh.
Seven persons were injured, one of them seriously, in the clash which saw both sides pelting stones and opening fire at each other, he said.
According to unverified reports, 24 people had been injured.
Police had registered cases against 200 persons in connection with the violence, the SSP said, adding more would be booked after identifying them from video footage.
The Uttar Pradesh Principal Secretary (Home) Anil Kumar Gupta and Director General of Police Anand Lal Banerjee inspected the violence-hit areas yesterday.
They also visited the hospitals where the injured were admitted.
The state government would provide financial assistance to the injured, they told reporters, adding a probe into the violence would be initiated.
District Magistrate Navdeep Rinwa ordered closure of all schools up to XII standard tomorrow.
Rinwa said schools would remain shut till May 14 as both May 13 and May 14 were public holidays.
However, schools which are holding examinations on May 12 could open and function normally, the DM said.
In view of the violence, the famous Nauchandi Mela in the city, which was to end today, has already wound up.