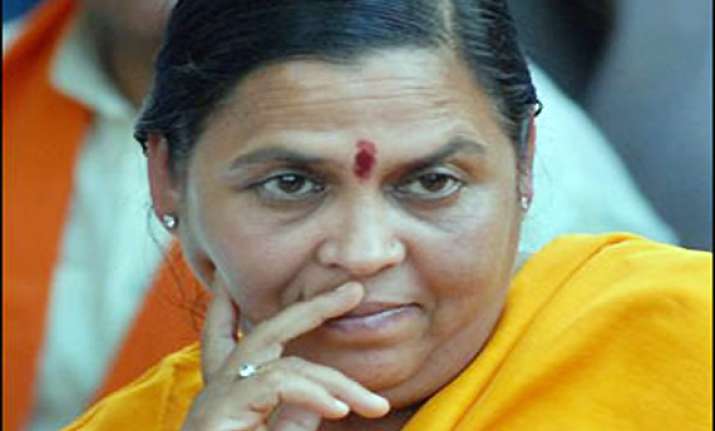 Mahoba, UP, Jan 28: BJP leader and former Madhya Pradesh Chief Minister Uma Bharti owns assets worth over Rs 80 lakh, including cash, gold and silver jewellery.

According to affidavit filed by Bharti, who filed her nomination for Charkhari seat in this district, has Rs 7 lakh cash deposited in different banks, besides a policy of Rs 1.5 lakh.

The BJP leader, who has taken formal education just up to 5th standard, owns six kg of gold and silver worth Rs 30 lakh in the form of idols, gold and silver jewellery.

Though she does not own any agricultural land, Bharti jointly owns a house, worth Rs 47.5 lakh, at Civil Lines in Tikamgarh with her brother.