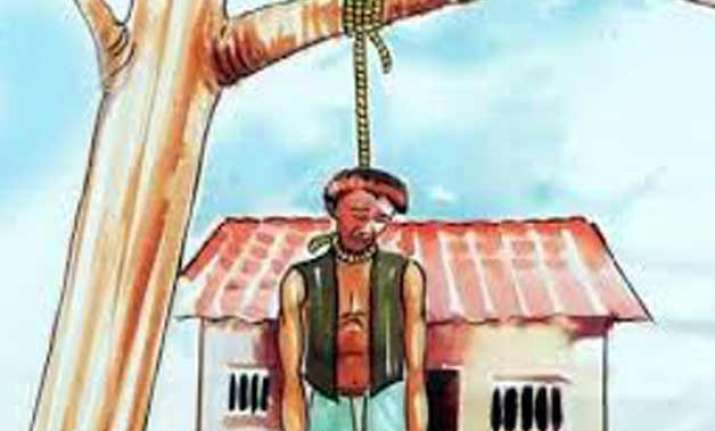 Bhubaneswar: Two more farmers died on Monday in Odisha after consuming poison following crop failure. 
Sixty-two-year-old Sudam Biswal of Dabardhua village under Banarpal block of Anugul district died on Monday.
A private company had acquired Biswal's two acre farmland for settting up a factory. His only son was working in that private sector company after getting ITI training, but was sacked seven months ago. Both his daughters are married.
This year, Biswal lost his paddy crop due to lack of monsoon rains. He had taken Rs one lakh credit from a women's self-help group, and cultivated cabbages using fertilisers and pesticides, but that crop too failed.
On October 8, local electricity department staff came to his house demanding payment of Rs 22,000 electricity bill arrears. On Sundaymorning, Biswal consumed pesticide near a railway station. He was rushed to Anugul district hospital, and from there to SCB MedicalCollege, Cuttack, where he died on Monday.
In Bolangir district, 45-year-old Basudeb Bhoi, a farmer in Ghusramunda village under Budhipadar panchayat of Loisingha block, drank poison on October 15.  He was admitted to Burla Medical College Hospital, where he died on Monday.
Local villagers  blocked traffic on the national highway on Monday demanding compensation. Bhoi was staying in his in-laws house for the last 20 years. His father-in-law had passed away, and he was looking after his family comprising his wife, three children and mother-in-law.
Bhoi had borrowed money for cultivation this year, but his crops failed. With his suicide, his family has now no earning member.